Cricket is a popular sport that combines flexibility, accuracy, and strategy. To play well, players must be in excellent physical condition.
However, those with plantar fasciitis face particular difficulties in their quest for success on the cricket ground.
If not treated effectively, plantar fasciitis, a common foot condition marked by inflammation of the plantar fascia, can produce severe pain and affect performance.
When playing cricket, appropriate footwear is essential in controlling plantar fasciitis.
Cricket shoes for those with plantar fasciitis can offer the support, cushioning, and stability required to reduce pain and the chance of future injury.
So, want to know which are the best shoes for plantar fasciitis in Canada? 
Due to the many alternatives and different characteristics, choosing the best cricket shoes for plantar fasciitis can be challenging.
Let's start our search to find the best shoes in Canada for those with plantar fasciitis.
What is Plantar Fasciitis?
Plantar fasciitis is one of the most frequent causes of heel pain, pronounced PLAN-tur fas-e-I-tis. It involves swelling of the plantar fascia, a broad band of connective tissue that covers the sole of each foot and links the heel bone to the toes.
When you first get out of bed in the morning, you often experience searing pain from plantar fasciitis. The pain often reduces when you stand up and move, but it might return if you rise after sitting for a long time or walking.
It's unclear what causes plantar fasciitis. Runners and overweight persons are more likely to experience it.
Best Walking Shoes For Plantar Fasciitis
These shoes are specially made to offer outstanding support and comfort to reduce the signs and symptoms of plantar fasciitis. Here is a thorough discussion of why people with plantar fasciitis should choose these shoes.
Kookaburra ALPHA Rubber Sole SHOE
Several essential aspects have been included in the Kookaburra ALPHA Rubber Sole Shoe's design to improve performance and offer the best level of comfort:
Outsole Innovation And Progress
The shoe has a cutting-edge outsole design that provides a better grip on various surfaces. On the cricket pitch, this guarantees outstanding grip and stability during fast movements.
Rubberized Toe Box Reinforcement
When playing cricket, the Kookaburra ALPHA shoe's toe box has rubberized reinforcement, adding longevity and protecting from toe hits.
Stability-Enhancing Heel Support
The shoe's increased heel support promotes stability and reduces the possibility of ankle rollover.
Due to its assistance in preserving normal foot alignment, this function benefits people suffering from plantar fasciitis.
Ankle Padding And Moulded Foam Insole
The Kookaburra ALPHA shoe has a padded ankle collar that provides support and cushioning to increase comfort.
The moulded foam insole also offers additional comfort and shock absorption, lessening the stress on your feet.
Q Lock Technology Advanced Lacing System
The shoe has Q Lock technology integrated into its advanced lacing system. This makes for a tight and personalized fit that enables you to fine-tune the tightness to your liking and adds stability during vigorous exercises.
The shoe's upper is comprised of breathable mesh, which not only helps to lighten the shoe's overall weight but also provides improved ventilation to keep your feet cool and comfortable.
ASICS GEL-PEAKE -Rubber Sole
ASICS GEL-PEAKE – Rubber Sole shoe is the best men's shoe for plantar fasciitis.
The following are its main features:
The shoe's upper has strengthening sections at the sides and synthetic leather overlays for better midfoot stability. This design guarantees stability during lateral motions, lowering the possibility of accidents and fostering assured performance.
Gel Technology Cushioning
The rearfoot section of the GEL-PEAKE has the acclaimed GEL technology from ASICS. This cushioning mechanism efficiently lessens the impact of hard landings and quick stops, giving your feet maximum comfort and security.
Robust Structure And Superior Stability
It has a robust design that can withstand the demands of field sports and outdoor training. The shoe's high-tech stability features offer dependable support and aid in maintaining optimum foot alignment.
Flex Grooves For Improved Flexibility
The GEL-PEAKE's outsole has flex grooves, which improve the shoe's flexibility during quick movements. This permits smooth transitions and enhanced field movement.
SS Stunner Rubber Sole Shoes
The SS Stunner Rubber Sole Shoes are the best work shoes for plantar fasciitis, with features that improve comfort, stability, and flexibility.
Ethylene Vinyl Acetate (Eva) Rubber Sole
The shoe has an EVA rubber sole that offers superb traction on the ground. On the cricket pitch, this sole material provides the best grip, maintaining stability and reducing slips.
Durable, High-Quality Pvc Upper
The SS Stunner shoe's upper comprises durable, high-quality PVC. This improves stability and offers flexibility, enabling natural foot moves while retaining the support required for activities like playing cricket.
Eva Midsole With Responsive Cushioning
The shoe has an EVA midsole with responsive cushioning. This guarantees all-day comfort and lessens the strain on your feet, improving your performance generally and reducing tiredness.
The shoe has a moulded TPU heel cup that secures the foot and provides extra support and stability during dynamic actions on the cricket pitch.
Foam-Cushioned Collar Neckline
The shoe has a foam-cushioned collar neckline that supports and comforts the ankle area. With the aid of this function, you may avoid discomfort and irritation and concentrate just on your game.
Adidas Cricup 21 Cricket Shoe
The Adidas Cricup 21 Cricket Shoe is an excellent option for casual cricket players. The features of this shoe provide you with the support, style, and performance you need for a fun game of cricket.
The synthetic leather on top of the Cricup 21 offers support and durability. A perforated upper allows for more ventilation and breathability.
During vigorous games, this keeps your feet comfy and cool. In addition to being fashionable, the TPU moulded stripes provide the foot with more stability and support.
Injection-moulded EVA serves as the shoe's midsole, offering minimal cushioning. This guarantees a relaxed and efficient gaming experience. The midsole assists in impact absorption, reducing foot pain and enhancing performance.
The Cricup 21 Cricket Shoe has a tough rubber outsole that provides exceptional grip on various surfaces. The SPEED GRIP technology in the outsole design guarantees maximum grip and agility. This enables you to move quickly, stay stable, and respond swiftly on the cricket pitch.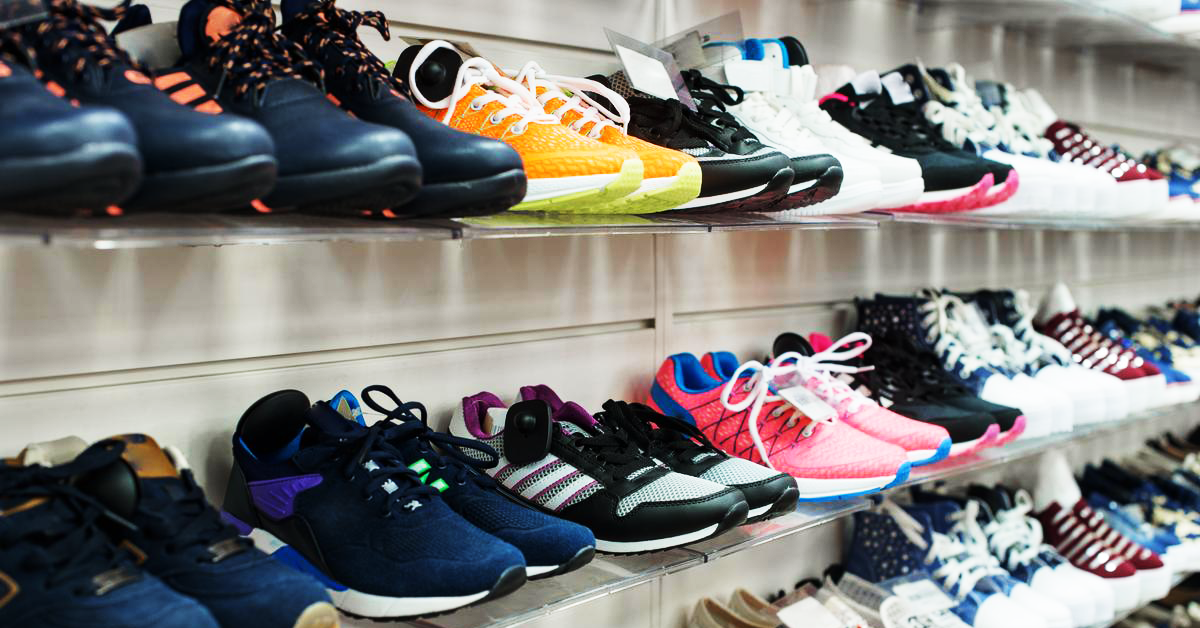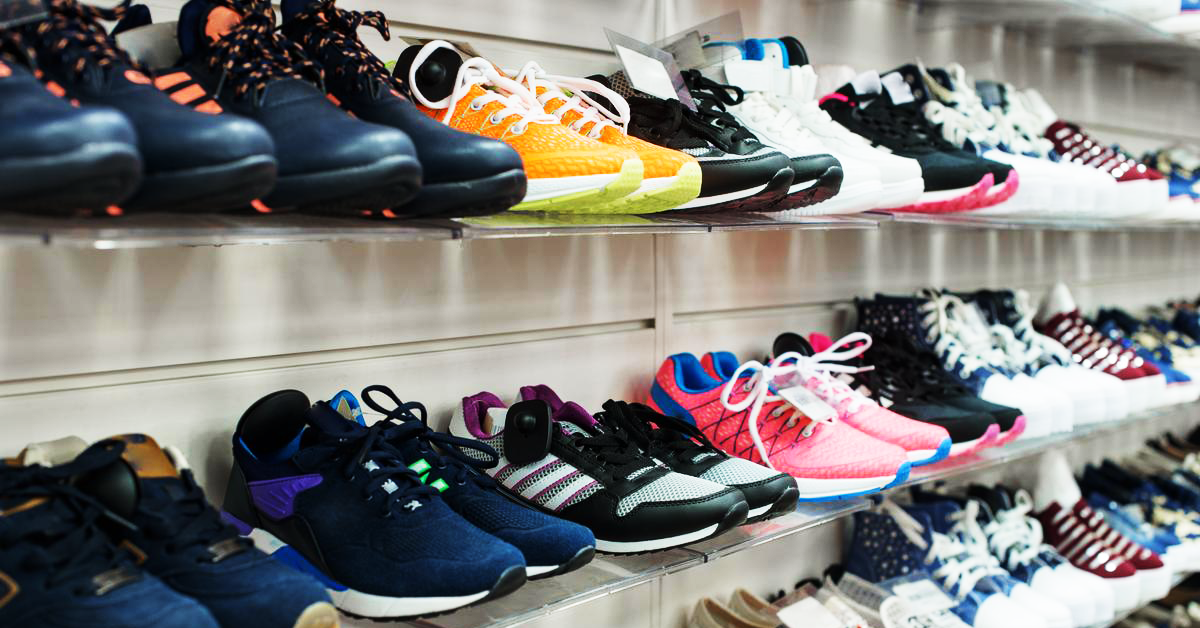 Where To Buy Shoes For Plantar Fasciitis?
Many online and physical stores provide shoes for people with plantar fasciitis. However, Yashi Sports is your one-stop shop for all your required gear. 
In addition, Yashi Sports has the ideal cricket shoes for plantar fasciitis!
Check out our wide range of all cricket gear. Yashi Sports provides every piece of equipment you need, whether you require premium leather match balls, roomy bags to carry your stuff or comfortable shoes with excellent durability.
Don't let plantar fasciitis interfere with your performance; go through our selection of cricket-specific shoes today.
You can find and purchase the cricket accessories you need with our user-friendly website and secure payment options.
Visit our website now to go through our selection of quality cricket gear.
Recommendation:
If you buy any of these cricket shoes, you'll have sturdy footwear that meets the demands of the sport.
Kookaburra ALPHA Rubber Sole Shoe, ASICS GEL-PEAKE -Rubber Sole, SS Stunner Rubber Sole Shoes, Adidas Cricup 21 Cricket Shoe each pair has unique characteristics and advantages that will help you succeed in your cricketing endeavours by giving you the ideal balance of grip, support, comfort, and durability.
Select any of these cricket shoes based on your preferences to play better on the pitch.
Conclusion
Which are the best shoes for plantar fasciitis in Canada is the critical step in assuring comfort, support, and stability for people with plantar fasciitis.
While there are many possibilities, it's crucial to keep certain things in mind while selecting, including cushioning, arch support, stability, and general comfort.
Each one of the shoes covered in this article is made to offer support and comfort. You need to figure out which one is best for you.
What type of shoe is best for plantar fasciitis?
The ideal type of shoe for plantar fasciitis offers enough arch support, cushioning, and stability. Shoes with a supportive arch and a cushioned sole can help relieve discomfort and reduce pressure on the plantar fascia.
What shoes should I avoid if I have plantar fasciitis?
Pumps or flat slip-on shoes can make plantar fasciitis worse. Ugg boots are also a huge mistake. Although flip-flops are dangerous for you, many individuals wear them, especially those in warmer climates.
What should I wear on my feet with plantar fasciitis?
People with plantar fasciitis may need more cushioning in their shoes to support and reduce foot and heel pain. To help manage plantar fasciitis, some patients may also benefit from orthopedic footwear or other options.
Do shoes matter with plantar fasciitis?
Most people with plantar fasciitis who have been diagnosed with the condition wear the wrong footwear with a small heel, a thin sole, and a firm insole that lacks integrated arch support.
Does walking make plantar fasciitis better or worse?
Too much pressure on your feet might worsen your problems. However, you can't completely avoid walking. Some factors that could worsen pain resulting from plantar fasciitis are walking on hard surfaces, wearing shoes that do not fit properly, and walking too fast and too much at once.
Do Birkenstocks help plantar fasciitis?
Birkenstocks are frequently preferred sandals for plantar fasciitis sufferers who run. Its cork can fit the shape of your foot and ease pressure on your arch by offering solid, stiff support down the length of your foot.
Do you need more arch support for plantar fasciitis?
Lack of arch support in your shoes increases your chance of getting plantar fasciitis and other foot, knee, hip, and back issues. By using plantar fasciitis shoe inserts, you can protect your fascia and keep your feet healthy.
Why won't my plantar fasciitis go away?
Make an appointment with an orthopedic doctor if your heel pain doesn't go away after a few weeks. Your orthopedist will examine your foot to ensure nothing else might be the source of your pain.