Have you ever imagined Canada being swept up in cricket fever?
Surprisingly, the land known for ice hockey and maple syrup is gradually embracing the "gentleman's game" of cricket.
As the sport gains traction, the role of cricket grounds becomes paramount in nurturing this growth.
Like how a budding plant needs fertile soil to thrive, cricket in Canada requires top-notch stadiums to flourish.
Historical Background
Pause for a second and think: When do you suppose cricket first appeared in Canada?
The 1990s? 1980s? Cricket's roots in Canada go way back to the early 1800s!
British soldiers and immigrants playing an impromptu cricket match on a clear summer day. Over the years, this once-alien sport underwent a fascinating evolution, with its infrastructure metamorphosing to meet the growing enthusiasm.
Top Cricket Grounds in Canada

As cricket cements its place in Canadian culture, a few grounds stand out for its beauty and contribution to the game.
Let's delve deeper.
Maple Leaf Cricket Club, Ontari

Located amidst the scenic beauty of Ontario, the Maple Leaf Cricket Club is more than just a cricket ground – it's an emblem of the sport's burgeoning stature in Canada.
Did you know this stadium has hosted some riveting international fixtures? Teams from around the globe have battled it out, much to the delight of local cricket aficionados.
King City Ground, Toronto
The Toronto Cricket Stadium may be familiar to you.
That is, after all, the slang name for the renowned King City Ground. Many cricket fans have a soft spot for this Toronto-based venue. Its importance?
It has been home to several local league matches and memorable international clashes. Just picture the scream of the audience reverberating throughout the stadium!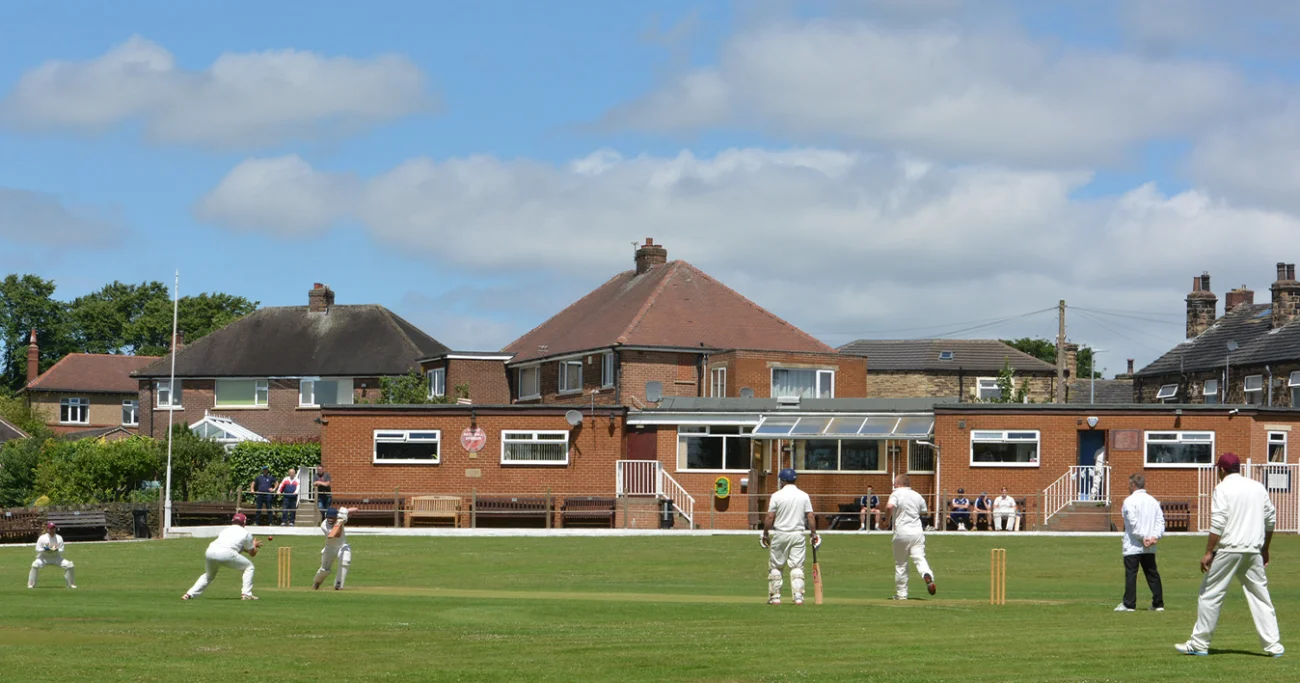 Cavalier Drive Cricket Ground, Halifax
Away from the bustling cities, the Cavalier Drive Cricket Ground in Halifax provides a serene setting for the game. But don't let its tranquillity fool you. This ground has witnessed high-octane matches that have kept spectators on the edge of their seats.
It's not just about the matches but the stories, the legends, and the memories they've etched into the annals of Canadian cricket.
Others

While these three grounds might steal the limelight, Canada boasts many other cricketing arenas. The Brampton cricket stadium, for instance, is rapidly gaining fame, much like a rising cricket star.
Numerous other grounds dot the country, each with its unique story, each contributing to the tapestry of Canadian cricket.
In conclusion, ever thought of Canada as a cricketing hub? Maybe it's time you should! From historical ties to modern-day stadiums, Canada's tryst with cricket is fascinating. So, do you have a tale or two to tell the next time someone mentions cricket in Canada?
Infrastructure And Facilities
Ever wondered what the famous Canadian cricket grounds are like inside? It's a hybrid of contemporary infrastructure with charming Canadianness.
Canada isn't playing catch-up; it's establishing its own standard, from meticulously maintained fields matching those in traditional cricket nations to cutting-edge viewing areas. You might wonder how they compare to global norms.
Remarkably well! Think this: sprawling outfields, digital scoreboards, and impeccable training facilities. It's not just about playing the game; it's about giving players and fans an experience they won't forget.
Every legend starts somewhere, right? It starts at the grassroots level in Canada. Many of these cricket grounds serve as sites for developing new talent and as venues for games.
Cricket academies and training facilities are connected to these venues, providing the groundwork for the next Ellyse Perry or Virat Kohli.
These grounds are essential to turning a child's dream become a reality. They are absorbing the game's essence and learning how to play cricket.
Hosting International Matches
Do any of the names of the top cricketers in the world come to mind?
Numerous of them have performed on Canadian land to display their talent. Canada has hosted international events, from thrilling T20 games to nail-biting One Day Internationals.
The goal? is to make Canada a popular cricketing destination and amuse the population's appetite for the game. Canada sends a message inviting foreign teams: we're here and mean business.
Future of Cricket in Canada
Think again if you believe Canadian cricket has reached its height. The only direction is up! The future is bright with increased enthusiasm for the activity. More opulent cricket venues are being planned, and existing ones will be renovated to meet international standards.
And that's not the end of it. The goal of Canada is to make its mark on the international cricket calendar. When you can be THE venue, why simply be a venue?
Remember, Canada has also qualified for the T20 Cricket World Cup 2024.
In essence, the journey of cricket in Canada is akin to a gripping test match. Although there have been challenges, the game is far from done. The enthusiasm and passion are evident to everybody.
The next time you hear a cricket bat crack in Canada, remember that the country is leaving its stamp on the world. A flight to Canada may get you to the upcoming cricket World Cup! That would certainly be exciting.
Final Words
Cricket, sometimes referred to as a religion in some parts of the world, has made Canada its spiritual home. The cricket fields are central to this burgeoning adoration for the sport.
They are not merely grounds of grass where games are played; they are havens where hopes are fulfilled, talents are developed, and legends are forged.
These venues uniquely impact the growth and marketing of cricket in Canada. They serve as the foundation for a building made of zeal, aspiration, and pride in one's country.

Ever heard of Yashi Sports?
If not, now's your golden chance to dive deep into the world of cricket they passionately support. Get a wide range of cricket accessories and much more about cricket.
Whether you're a seasoned cricket lover or someone newly smitten by the sport, why not visit these iconic grounds?
Feel the rush, the excitement, the sheer love for the game. Support local matches, cheer for your team, or enroll in cricket academies and be the change you wish to see.
How many cricket stadiums are in Canada?
While the exact number might vary, Canada boasts several cricket stadiums and grounds, with some key ones like Maple Leaf Cricket Club and King City Ground leading the pack.
Where do they play cricket in Canada?
Cricket is played in various parts of Canada, including Ontario, Toronto, Halifax, and Brampton.
Does Canada have a cricket stadium?
Yes, Canada has multiple cricket stadiums, with the Maple Leaf Cricket Club and King City Ground in Toronto being two of the most prominent.
Is there a cricket team in Canada?
Absolutely! Canada has a national cricket team that competes in international tournaments and bilateral series.
Where is cricket most popular in Canada?
Cricket has seen growing popularity across Canada, especially in regions with significant South Asian diaspora, like Toronto and Brampton.
How much money does a cricket player make in Canada?
The earnings of cricket players in Canada vary based on factors like their experience, the league they play in, and endorsements. While it may not be as lucrative as some international leagues, the sport is steadily growing in commercial appeal.
Does cricket work in Canada?
Certainly! Cricket has been gaining traction in Canada, with more people playing and watching the sport than ever before.
Is cricket popular in Canada?
While traditionally, it might not have been as popular as ice hockey or basketball, cricket's popularity has risen in recent years, thanks to the diaspora communities and dedicated initiatives to promote the sport.